#ILoveGay Today Featured Videos
Admiral Rachel Levine, MD
January 14, 2022
Join #ILoveGay Today, as we interview Admiral Rachel Levine, MD, Assistant Secretary for Health for the U.S. Department of Health and Human Services [HHS). We chat about her being the first openly transgender person to win confirmation in the US Senate, as well as the first openly transgender four-star officer in the uniformed services. She has served as a board member of Equality Pennsylvania, an... | [LINK]
| Washington DC VIDEOS | @ILoveGayDC |
| Health & Fitness VIDEOS | @ILoveGayHealth |
| TRANS |

Chuck Coveleski & Brandt Ricca: Equality Chamber Foundation
August 22, 2021
#ILoveGay Today's guest host Aaron Paiva Leyton meets up with Chuck Coveleski & Brandt Ricca of the Equality Chamber Foundation in Washington, DC. Equality Chamber Foundation was founded on the belief that LGBTQ+ entrepreneurs and founders should have opportunity and support to create business and thrive. We had the opportunity to speak with their current President Chuck Coveleski to learn ... | [LINK]
https://equalitycf.org/
| Washington DC VIDEOS | @ILoveGayDC |
| Business VIDEOS | @ILoveLGBTBiz |


Rob Berger: Rainbow History Project
July 27, 2021
We had the pleasure to chat with Rob Berger, Board Chair of the Rainbow History Project. Their mission is to to collect, preserve, and promote an active knowledge of the history, arts, and culture of metropolitan Washington DC's diverse LGBTQ+ communities. That can be accomplished only if our collection, volunteer corps, and programming reflect and represent the full diversity of those communitie... | [LINK]
| Washington DC VIDEOS | @ILoveGayDC |
| History VIDEOS | @ILoveGayHistory |

Featured @ILoveGayDC Content & Articles
A service held Sunday at St. Mark's Evangelical Lutheran Church signifies a new partnership between ...
Housing insecurity is an urgent issue for queer people. The U.S. government estimates that between 2...
The data itself is not new, and advocates are urging the Biden administration to step up efforts to ...
Featured @ILoveGayDC Social Media
More Info
Learn More About our LGBTQ Marketing Programs
Advertising Opportunities
Would you like your business listed here? Call us at (323) 963-3653 or contact us here to get started.
Maximizing Your LGBTQ Twitter Posts with #ILoveGay
One of the most common hurdles individuals and businesses have is the time they feel is involved in doing social media marketing, and simply adding another media such as Twitter into the mix might just sound overwhelming. Our goal is to show you how to make your current online marketing efforts more efficient time-wise, as well as how to take active yet simple steps in increasing their exposure. We'll also be showing you how to get your content noticed by our online editors and included in our #ILoveGay initiatives and outreach.
Brought To You By...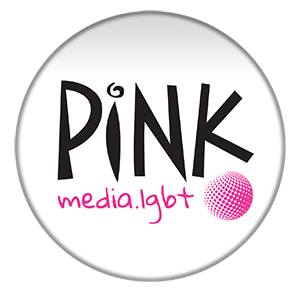 HOME | About Us | Entry Level Program | Advertising | Contact Us